Welcome to my ultimate Shopify review. When it comes to selling products online, there are many ways to go. While many companies are content with piggybacking onto platforms like eBay and Amazon to peddle their wares, others prefer to maintain their own distinct presence on the internet, and having a fully functional ecommerce store is the gold standard. For many years, successfully setting up an online store meant cobbling together many different services, including shopping cart software and credit card processing. Fortunately, those days are over, and many all-in-one ecommerce platforms are now available. The tricky part is selecting one that suits your company's unique needs. With its ease of use, responsive customer service, ample customization options and other perks, Shopify is among the best of the best. Learn more about this popular ecommerce platform in this review.
What is Shopify?
First, let's look at what Shopify is and can do. Contrary to what many believe, it is far more than a shopping cart program. As a complete, turnkey ecommerce solution, it includes everything that you need to operate an online store in a largely automated way. This means that you are provided with hosting, bandwidth, marketing tools, shopping cart software, website and blog editing tools, powerful analytics software, credit card processing services and much more. In this way, Shopify elegantly and easily streamlines the entire ecommerce experience.
History
Shopify's roots stretch back to 2004, when three friends, Tobias Lutke, Scott Lake and Daniel Wienand set about establishing an online snowboarding equipment store. Frustrated with the available ecommerce software options, Lutke, a computer programmer by trade, decided to create his own platform. Built using open source Ruby on Rails, Shopify launched in June 2006. The API platform, which allows developers to create and sell apps for Shopify, launched in June 2009. The free mobile app became available in April 2010, and Shopify Payments, the credit card processing platform, launched in August 2013. Since going public in May 2015, Shopify has solidified its reputation for being one of the easiest, most dependable ecommerce platforms on the market today. More than 325,000 online stores currently operate off of the platform, and more than $24 billion in sales have been processed to date.
Shopify Plans
Before examining how Shopify works and its various tools and features, let's cut to the chase to see what kinds of plans Shopify offers–and how much they cost. Three fees come into play here. There's a monthly access fee, which ranges from $29 to $299. There are credit card processing fees that vary for online and in-person payments. Unless you use Shopify Payments, the official payment gateway, there are also external payment gateway fees.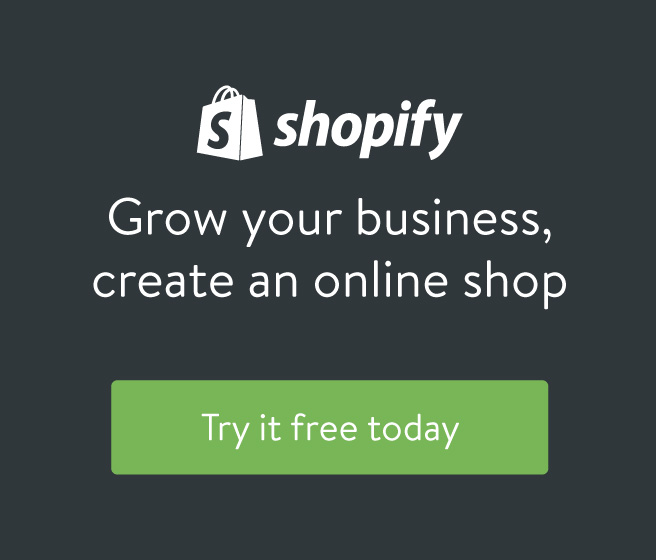 Basic Shopify
Monthly price: $29
Online Credit Card Rate: 2.9 percent + $0.30
In-Person Credit Card Rate: 2.7 percent + 0
External Payment Gateway Fee: 2.0 percent (waived if you use Shopify Payments)
The following features are included in this plan:
2 staff accounts
Unlimited file storage and products
24/7 customer support
Discount codes
Manual order creation
Website/blog editor
Free SSL certificate
Shopify
Monthly price: $79
Online Credit Card Rate: 2.6 percent + $0.30
In-Person Credit Card Rate: 2.4 percent + 0
External Payment Gateway Fee: 1.0 percent (waived if you use Shopify Payments)
This plan includes all of the features from the Basic Shopify plan and adds the following:
5 staff accounts
Abandoned cart recovery
Gift cards
Professional-quality reports
The jump in price here is probably worth it for most businesses, as significant amounts of sales can be captured through the convenient, fully automated abandoned cart recovery feature.
Advanced Shopify
Monthly price: $299
Online Credit Card Rate: 2.4 percent + $0.30
In-Person Credit Card Rate: 2.4 percent + 0
External Payment Gateway Fee: 0.5 percent (waived if you use Shopify Payments)
This plan includes all of the features from the Shopify plan and adds the following:
15 staff accounts
Real-time carrier shipping
Advanced report builder
As you can see, the jump in price from Shopify to Advanced is considerable. This is largely mitigated by the discounted fees and the abandoned cart recovery feature. If your company does decent amounts of volume, and you need more than a handful of people to have access, this is probably a worthwhile investment.
Pricing and feature information for all Shopify plans
Plan feature

Basic Shopify

Starting a new business

Shopify

Growing business

Advanced Shopify

Scaling your business

Monthly price

$29

$79

$299

CREDIT CARD RATES

Online

2.9% + 30¢

2.6% + 30¢

2.4% + 30¢

In person

2.7% + 0¢

2.5% + 0¢

2.4% + 0¢

TRANSACTION FEES

Using Shopify Payments

None

None

None

Using external payment gateways

2.0%

1.0%

0.5%

FEATURES

Staff accounts

2

5

15

Number of products

Unlimited

Unlimited

Unlimited

File storage

Unlimited

Unlimited

Unlimited

Shipping label discount

Good

Better

Best

Retail Package

+ $49

+ $49

+ $49

24/7 support

Yes

Yes

Yes

Fraud analysis

Yes

Yes

Yes

Manual order creation

Yes

Yes

Yes

Discount codes

Yes

Yes

Yes

Website and blog

Yes

Yes

Yes

Free SSL certificate

Yes

Yes

Yes

Gift cards

No

–

Yes

Yes

Professional reports

No

–

Yes

Yes

Abandoned cart recovery

No

–

Yes

Yes

Advanced report builder

No

–

No

–

Yes

Real-time carrier shipping

No

–

No

–

Yes
Shopify Lite
Shopify Lite isn't a plan so much as an inexpensive way to process payments through Shopify. In many ways, it is like PayPal. If you already have a site that is up and running to your liking and just need an ecommerce add-on for processing payments on the fly, this plan allows you to add a Shopify Buy Button to your website, blog, social media page or elsewhere. At just $9 per month, it's a very affordable option for those who have minimal ecommerce needs.
14-Day Free Trial
For newcomers and newbies alike, one of the best things about Shopify is that there is a truly useful 14-day free trial that you can use to find out whether or not the platform is right for you. Unlike many other ecommerce platforms, whose free trials are often limited in scope, Shopify gives you full rein over the platform for a full two week period. You don't have to provide a credit card to secure your free trial, so you don't have to worry about forgetting to cancel and being charged for services that you don't want. Just make sure that you are ready to really dig into the trial and that you explore all of the platform's features before committing to a specific plan.
Refund Policy
Considering how forthcoming and transparent Shopify is about its plans and fees, it is very disappointing to learn that they do not offer refunds of any kind. What's more puzzling is the fact that Shopify is not very upfront about this refund policy. If you try looking for it on their website, it will take you a while.
Because Shopify offers no refunds, it is especially important to make the most of the 14-day free trial. Remember, once you have paid for a plan–whether you buy a month at a time or pay for a full year upfront–you are stuck with it.
Shopify should seriously consider changing its stance on refunds, as it puts the platform at something of a disadvantage over several others.
Shopify Payments
Introduced a few years ago, Shopify Payments is Shopify's proprietary payment processing gateway. There are many great reasons to use it, including the fact that you avoid gateway payment processing fees and that everything is handled within the Shopify platform and dashboard, which is very convenient. Shopify Payments also supports Google Wallet and alternative payments like GoCoin and Dwolla, and you can accept checks, money orders and bank deposits through the gateway too.
However, if you don't like Shopify Payments or are already loyal to another gateway, Shopify integrates fully with more than 70 others, including PayPal Express Checkout. Just keep in mind that you will also be responsible for separate payment gateway fees, which will chip away at your bottom line.
Conveniently, Shopify Payments allows you to authorize payments and manually charge them at a later time, which is another example of the flexibility that you will enjoy with this platform and payment processing gateway.

Themes
All too often, themes are merely afterthoughts for services like Shopify. The offerings are usually low in quality, overpriced or both. Fortunately, that's not the case with the Shopify Theme Store, which offers more than 100 free, mobile friendly themes that actually look great and function wonderfully "out of the box." There are also dozens of premium, professionally designed themes that range in price from $80 to around $200. These are just one-time fees, so they are actually quite affordable.
Themes are available across eight categories: Accessories, Art, Books, Clothing, Electronics, Food, Home and Other. As you explore themes, you can click the demo button to see how your page will look when it is applied. If you like it, just click Publish.
You can use a drop-and-drag editor to make simple changes to your theme. While it is also possible to customize themes further by tweaking their coding, you must familiarize yourself with Liquid, Shopify's proprietary programming language, to do so. This is pretty disappointing but definitely not a deal breaker.
Themes can be accessed through the themes page in the dashboard, where you can download saved themes as ZIP files and upload them manually to your hosting provider, if desired.
App Store
At first glance, it may seem like the features that are included in even the Advanced Shopify plan are somewhat sparse. In reality, you can add virtually any feature imaginable through add-ons, which Shopify calls apps. Early on, Shopify made its API available to the public and invites third parties to develop customized apps for handling various functions. Today, the App Store contains more than 1,500 paid and free apps.
You will find apps for customer service, inventory management, bookkeeping, order fulfillment and many others. If you want to add live chat to your store, there's an app for that.
There's one pretty significant caveat about Shopify apps to keep in mind. Free ones are free, of course, but paid ones come with monthly fees. Those fees can add up pretty quickly, so take care while adding apps to your plan.
Setting Up an Ecommerce Site with Shopify
Shopify makes it easy to set up a fully functioning online store. Regardless of your level of experience and technical know-how, you should be able to get yours up and running in a handful of hours or less.
Here's a quick rundown of what to expect while setting up your first store:
Account Setup – Creating an account with Shopify is simple. To begin, you just have to provide your email address and come up with a password to protect your account. Shopify then initiates a wizard that guides you through the rest of the process, which is very straightforward. It even automates many things for you, including the creation of a custom URL for your store and the automatic calculation of tax rates.
Dashboard – All aspects of creating, maintaining and operating your ecommerce site are managed through a single, streamlined dashboard. Simple and intuitive, the dashboard allows you to see information about customers, existing orders, inventory and the like at a glance. Themes and apps are accessed through corresponding pages on the dashboard, and reporting and analytics are found here too.
Adding Products – After familiarizing yourself with the dashboard, you can start adding products. When adding a new product, you are asked to provide a unique title and description, and you must upload your desired images. There are also fields for price, which you can check if it is taxable; total shipping weight; and SKU or barcode information. Within a specific product, you can also add variations for things like size, style, color and material. The tool then automatically assigns unique SKUs and prices for each variation. One neat feature is that while editing a product, you can look at the bottom to see how it will appear in the search engine results pages, or SERPs, to ensure that your SEO is in good shape.
Choosing Themes – While setting up your new store, you will be asked to select a theme. As mentioned previously, you are spoiled for choices in this regard, and there are plenty of great, free themes available. Find one that most closely suits your needs, and you can adjust it with the drag-and-drop editor. If you're willing to learn Liquid, you can also customize its code.
Registering a Domain – As you move through the wizard, you will be asked about registering a domain for your store. If you have an existing domain, you can use it. However, you must jump through quite a few hoops to configure it to work properly with Shopify. Detailed instructions for configuring the DNS records on your domain so that they point to Shopify's servers are provided, but this step can be tricky for some people. If you don't already have a domain registered, you can register one through Shopify. Pricing starts at $9 per month for basic domains like .coms and .nets, and it goes as high as $22 per month for specialized domains like .biz and .info. Shopify works just as well with an existing domain or with a newly registered one, but you may prefer the convenience of having all of your services from one provider. In that case, consider registering a domain through Shopify.
Point-of-Sale Processing
This Shopify review is primarily focused on how the platform works for online stores. However, Shopify also offers POS processing, and it can be integrated with online processing for a seamless experience. Rates for POS processing are included in the plan breakdowns above. Even if you don't need POS processing right now, it is nice to know that you can get it through the same provider if your needs change in the future.
Abandoned Cart Recovery
According to studies, an average of two out of three online shoppers never complete their transactions. For various reasons, they add things to their shopping carts and never manage to get through checkout. The Shopify and Advanced Shopify plans include an abandoned cart recovery tool that automatically helps you recoup some of those losses. As long as the customer has provided their email address, the system automatically tracks and emails them to remind them that they still have items in their cart. This often effectively prompts people to return to the store to complete their transactions, which means more money in your pocket. This tool alone more than justifies the bump up from Basic Spotify to Spotify, so if you are on the fence between those two plans, keep this in mind.
Mobile Features
More people access the internet through mobile devices than desktop computers now, so it is crucial to have a mobile friendly ecommerce presence. Shopify automatically creates responsive ecommerce sites, which means that they automatically render properly across all devices. Whether your store is accessed via desktop, smartphone, tablet or another mobile device, it will come through perfectly.
Shopify also offers a convenient app that allows you to manage your store while on the go. While the tools on the app aren't quite as extensive as those on the regular program, they allow you to check customer information, track sales and manage sales orders wherever you happen to be. There is no additional charge to use the app, so this is pretty good value.


Hosting
Hosting services are included in all Shopify monthly plans, so you can avoid the headache of trying to find suitable hosting for your store. Hosting is completely managed for you too, which further enhances the value of this service. If you have ever shopped for hosting services before, you already know how important uptime is. It is crucial to select a hosting provider that has an excellent uptime average, and Shopify excels in this regard with an uptime average of more than 99.99 percent. As Shopify promises again and again, with this platform, you can focus on running your store and leave the technical stuff to them.
Security
Needless to say, your online store won't go very far if it doesn't offer secure payment processing and other security features. Luckily, all Shopify plans include a number of great security features, so anyone who visits your online store should feel reassured. Merchant processing is Level 1 PCI compliant, which is the highest level of security that there is. A 128-bit SSL certificate for the shopping cart is included too. Data is automatically backed up every day, so in the unlikely event that something goes wrong, you can be up and running again in no time.
User Experience
For online store owners, Shopify offers an exceptional user experience. Other than having to familiarize yourself with the Liquid programming language to customize themes and the like, the platform is very intuitive and user friendly. If you want to tweak themes, however, and aren't very tech savvy, you may run into trouble.
For shoppers, Shopify provides a secure, simple shopping experience. Other than the Shopify URL at checkout, there is absolutely no Shopify branding. Those who shop on your site will be none the wiser that you use Shopify until they get to the payment processing page. Unfortunately, they are redirected to a Shopify payment page at this point, and it can be a little confusing for some users. You might consider adding a warning about the redirect to keep confusion at bay.
Marketing Tools
Shopify includes a number of tools to help you market your online store and products. These tools are by no means a complete marketing solution. However, they are designed to help you create an ecommerce site that is easy to market, and that's a very good thing.
To this end, Shopify generates clean, SEO friendly code that is easily crawled and processed by search engine bots, so your store should start ranking on the major search engines fairly quickly. The platform automatically checks and warns for duplicate content, which can send your site plummeting to the bottom of the rankings. You can also create custom title tags, meta description tags and the like. The platform even allows you to quickly and easily create unique landing pages for PPC campaigns and other marketing efforts.
Customer Service
Given how streamlined and intuitive it is to use, it is pretty rare to run into issues while using Shopify. If you do, however, you'll be relieved to know that you have plenty of places to turn for help. While getting to know the platform, the online manual is an amazing resource, and it covers everything down to the finer details.
Shopify provides 24/7 telephone support, and it backs it up with four international toll-free support phone numbers. Representatives are very helpful and knowledgeable regardless of when they are contacted. If you'd rather avoid the phone, chat-based support is also available, and you can always shoot an email to customer support too. Shopify is very responsive across all support offerings, so you never have to go it alone.
As an added bonus, Shopify has a very active support community, including discussion forums and FAQs, so it is often possible to find the answers that you need on your own.
Shopify Reviews
It is always smart to check online reviews for a service before signing up for it. You will quickly see that online reviews for Shopify are overwhelmingly positive. We've compiled a number of independent online reviews for Shopify for your convenience, but feel free to search around online yourself too. Remember that the service is updated constantly, so many reviews may be obsolete by this time. Check the date of each review to ensure that you are getting the most accurate information.
Success Stories
Considering that hundreds of thousands of stores run off of the Shopify ecommerce platform, it is safe to say that plenty of businesses have experienced incredible success by using it. Here are a few brief success stories to give you a feel for what Shopify can do:
Purple Urchin
The Sock Hop
"I've run an online store for years, but I've always had to juggle services from several different providers to keep it up and running. It was always complicated and confusing. I heard about Shopify and its free trial and decided to give it a whirl. Six months later, and I am happy to report that Shopify freed me up so much that I have been able to expand my offerings. Where I once spent several hours per week maintaining my online store, I now get it all done in a heartbeat." – Chad A., San Francisco, CA
"I knew that it was time to start selling my products online, but after doing things the old-fashioned way for years, I was nervous. Luckily, I broke out of my rut by trying Shopify, and I was completely floored by how easy it was to use. In no time, I had a professional looking, fully functional online store and everything that I needed to make it a success. I couldn't be happier." – Amanda P., Buffalo, NY
For more success stories check out https://www.shopify.com/success-stories
Pros and Cons
We've given you a lot of information to process, and you may be unclear about whether or not Shopify is right for your business. Compare the pros and cons of this popular ecommerce platform to get a better idea of whether it will work for your company.
Pros
Free Trial – When you sign up for Shopify's 14-day free trial, you gain true, full access to the platform for 14 days. Better still, you don't have to provide a credit card, so there is no risk of being charged for services that you don't want or need. Without question, Shopify offers one of the best free trials around, so take your time and make the most of it.
Customer Service – Many turnkey ecommerce platforms are sorely lacking in the customer support department. Fortunately, Shopify doesn't suffer from this problem. As a busy business owner, you don't have time to puzzle over technical issues regarding your store. If and when these arise, you can get answers immediately through 24/7 telephone support, live chat, email support and an extensive online knowledgebase.
Turnkey Solution – If you have ever tried cobbling together an online store with separate services from separate providers, you know what a headache it can be. Keeping track of your domain registration, hosting, payment processing, merchant account, shopping cart software and other elements is a tall order under ideal circumstances. Many ecommerce platforms bill themselves as all-in-one solutions, but Shopify actually makes good on it. You can even now use Shopify Payments, their proprietary payment processing gateway, to process your payments and to avoid third-party processing fees, which is a major perk.
Themes and Apps – Ecommerce platforms often bundle so many features in that you end up paying for things that you never use. Shopify eliminates this issue by offering a vast array of free and paid themes and apps that allow you to customize every last aspect of your online store. Unlike many services, the free apps and themes are of exceptional quality, so you won't feel forced into paying for premium ones if you don't want them. Themes can be customized in just about every way too, as long as you can work with Shopify's Liquid programming language. Shopify's themes and apps makes it that much easier to maintain an effective online ecommerce presence.
Cons
Even the best services have their pitfalls, and that is just as true about Shopify as it is about anything else. However, as you will see, these won't be deal breakers for most businesses:
No Refunds – Perhaps Shopify's biggest Achilles heel is the fact that it doesn't offer refunds of any kind–and they are not very forthcoming about this, either. You have to dig pretty deep on their website to find information about their refund policy which, of course, is non-existent. Definitely make full use of the 14-day free trial. If you are still not completely sure, stick with monthly billing until you are. Any money that you spend won't be coming back.
Fees Can Add Up – As convenient as Spotify's apps are, many of them involve additional fees. The App Store includes tons of free apps from many great third-party developers, but many of the most popular and useful ones have fees attached. These aren't just one-time fees, either–they are charged every month. You may start with the $79 Shopify plan and end up paying well more than $79 per month when it's all said and done. Fortunately, you can remove premium apps just as easily as you add them, so you can always go back and tweak things if your bill gets too high.
Liquid – In a puzzling move, Shopify created its own proprietary programming language, Liquid, and uses it for themes and for the code that is used to build these sites. Although you can customize themes to some degree with the easy-to-use drag-and-drop editor, site owners who need more customization will have to study up to tweak the underlying code because it is written in Liquid. Depending on your plans for your site, this could be a problem. Then again, Liquid isn't terribly difficult to learn, and Shopify provides plenty of documentation for how to use it properly.
Locked In – Finally, when you build an ecommerce site on Shopify, be prepared to stick with it for the long haul. Unfortunately, you are very locked in when using Shopify. If you decide down the road to switch to a different platform or service, you will have your work cut out for you. The most that you will get is a CSV export of your product information. Everything else will disappear as soon as you shut down your Shopify store and account, so you will have to start from scratch elsewhere.
The Bottom Line Regarding Shopify
Shopify deserves its reputation for being one of the best turnkey ecommerce platform solutions out there. While the service has its drawbacks, it overcomes them by providing top-notch customer service, a general free trial, a vast selection of professional-grade themes, a huge assortment of useful apps and a true all-in-one ecommerce solution. Regardless of your goals, start with the 14-day free trial to see what Shopify can do. Odds are that you will be beyond pleased by what you discover.
Need More Information?